Michael Conroy is an American Indoor Air Quality Council; Council Certified Indoor Environmental Consultant. This is a board awarded certification (information attached) Conroy is also an IICRC (Institute of Inspection Cleaning and Restoration Certification) Certified Master Water Damage Restorer, and a member of the Indoor Air Quality Association. Conroy is a level two Thermographer.
Conroy has focused the past twenty four years on water damage restoration and mold prevention and remediation on the Gulf Coast of South Alabama and Northwest Florida.  Conroy has specialized in serving the needs of the vacation rental condominium industry.  The Gulf Coast area is plagued by water intrusions from storms, high moisture and humidity the majority of year and frequent water intrusions from plumbing leaks in high rise buildings.
Conroy was chosen to perform mold testing and water damage assessments in Alabama, Mississippi and Florida after various storms as a sub-contractor to one of the nations largest property insurance companies and other environmental companies
In addition to high rise condominiums Conroy has done mold assessments for schools, non-profits, and businesses, including realtors. Hospitals, hotels, churches and day care facilities 
As a IICRC Master Restorer Conroy also has the certification as an Applied Microbial Remediation Technician.
Michael Conroy is a graduate of the University of Missouri, Columbia with BS in Agriculture and a Major of Food Science and Nutrition. He operates Expert Dry® Inc. a Water Damage and Mold remediation firm and performs indoor air quality assessments and post remediation verifications for other contractors.
ACAC programs are accredited by the Council of Engineering and Scientific Specialty Boards (CESB).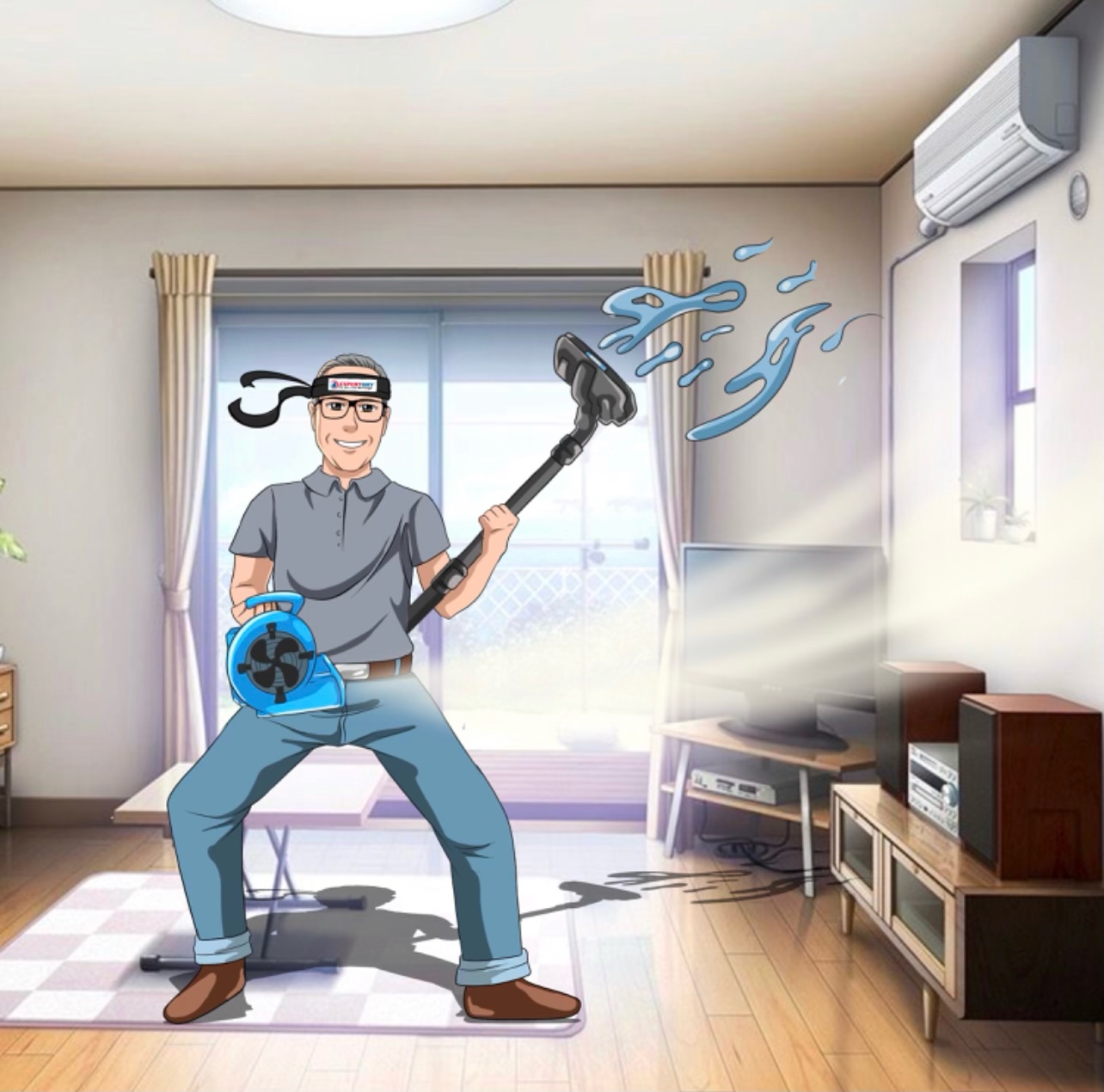 I'm a Blue-Collar Scientist.
Officially I operate a consulting business as a Certified Indoor Environmental Consultant.
Now that may sound like something creative and artistic like a designer or decorator determining style and shape and colors and textures.
No! That's Not what we do.
Our client's may be concerned about colors saying things like "Is it Black Mold" or there's "green fuzzy stuff on the AC vents."
We do consulting for indoor air quality for health and safety in homes and businesses, churches, daycare facilities and healthcare to name a few.
Indoor environments where people live and work. Usually for those with sensitivities to mold. Maybe the parents of small children perhaps the adult children of elderly parents. Often for professionally managed businesses, schools, hotels and government facilities that must be diligent in protecting the clients and customers they serve.
You see just because many have no issues with mold exposure, others do.
Mold is everywhere and all it takes for it to become a big problem is the right conditions. Maybe that should be called wrong conditions.
Mold development indoors is a symptom of a system or structure malfunction. Perhaps the system or structure is perfectly fine but being pressed to doing more than it was designed for. Sometimes perfect systems and structures, FAIL.
We work with other professionals as required.
Plumbers, HVAC professionals, roofers, builders and engineers.
We Used to be called: INSIDER INVESTIGATIONS
Insider Investigations provides services to commercial and vacation rental condominiums as well as residential properties in the coastal counties of Northwest Florida and South Alabama. In addition to water damage restoration and structural drying for businesses, condominiums and homes, Insider Investigation is a licensed mold remediation company. Insider Investigations has specialized equipment capable of handling jobs of all types and sizes.
Machinery such as thermal imagers, low grain dehumidifiers, and low amp draw air movers help make modern water damage restoration faster and more efficient. Our experience saves owners, building managers and insurance companies costly tear outs and build backs. We have IICRC certified technicians. Owner Mike Conroy is an IICRC Master in water restoration, and is an ACAC